In this global shift toward more sustainable business, numerous organisations have emerged to represent the various sectors and stakeholders in society, such as:
Principles for responsible banking and the Equator Principles
Principles for responsible Insurance
Global Reporting Initiative
Global Impact Investment Network
UN Global Compact
Taskforce for Climate related Financial Disclosures (TCFD)
None more accurately demonstrates the trend to more sustainable finance as clearly as the UN Principles for Responsible Investment. This multi stakeholder representative group of the Investment community launched the PRI in April 2006 at the New York Stock Exchange.
The Principles are based on the notion that environmental, social and governance (ESG) issues, such as climate change and human rights, can affect the performance of investment portfolios and should therefore be considered alongside more traditional financial factors if investors are to properly fulfill their fiduciary duty. The six Principles provide a global framework for mainstream investors to consider these ESG issues.
In 2006 the UNPRI represented Assets under Management of approx 4 Billion dollars. Currently the membership boasts over 3400 signatories ( 72% of which are Asset Managers) and assets under management in excess of 103,4 Trillion dollars committed to these ESG principles!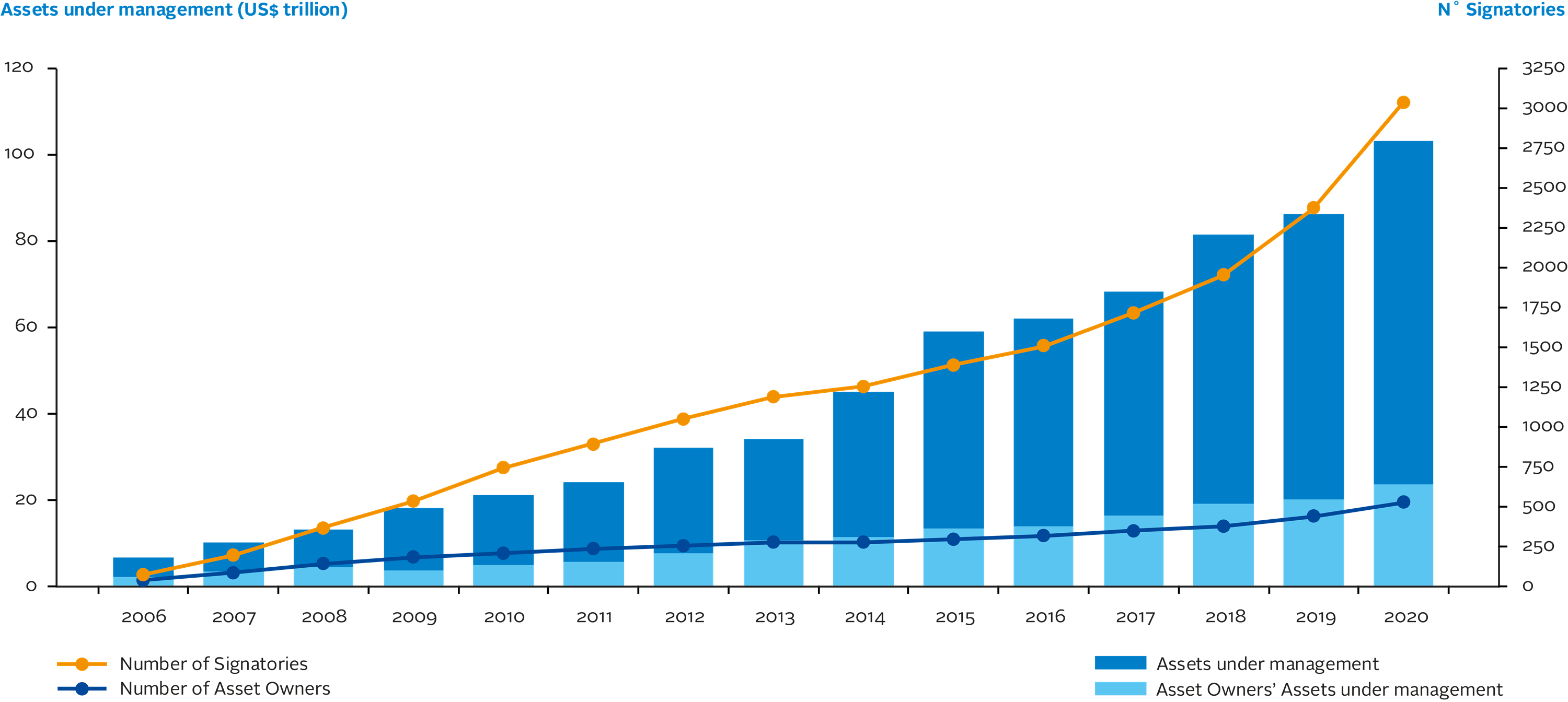 Increasingly, access to the full spectrum of financial services, be it business insurance, loans, equity based finance or pure investment, will depend on a company's ability to demonstrate their ESG credentials.
Current Status Quo of Global ESG integration