The assessment
The first step is to assess the current status quo accurately. The 'Kudos One ESG Health Check' is the simplest way for your business to get started and improve on your sustainability journey.
Kudos One has developed this simple process to enable and guide you through this new reality. As Sustainable business behaviour is directly linked to financial outperformance, we'll focus on the value creation opportunities throughout.
You will be required to complete the assessment, which will take approximately 1/2 an hour. The more reliable and complete the information provided, the more your organisation can capture value from this exercise.
The questionnaire provides context, highlights importance of certain issues and serves to educate as well as garner information.
Your Kudos ESG Assessment is aligned with leading sustainability frameworks, such as the:
UN Global Compact Ten Principles
Sustainable Development Goals (SDGs)
IFC Performance Standards
Your answers, once submitted, will be scored, analysed and used to generate a bespoke report. This report will include an action plan of next steps for your organisation to improve ESG performance and reap the benefits of responsible business behaviour.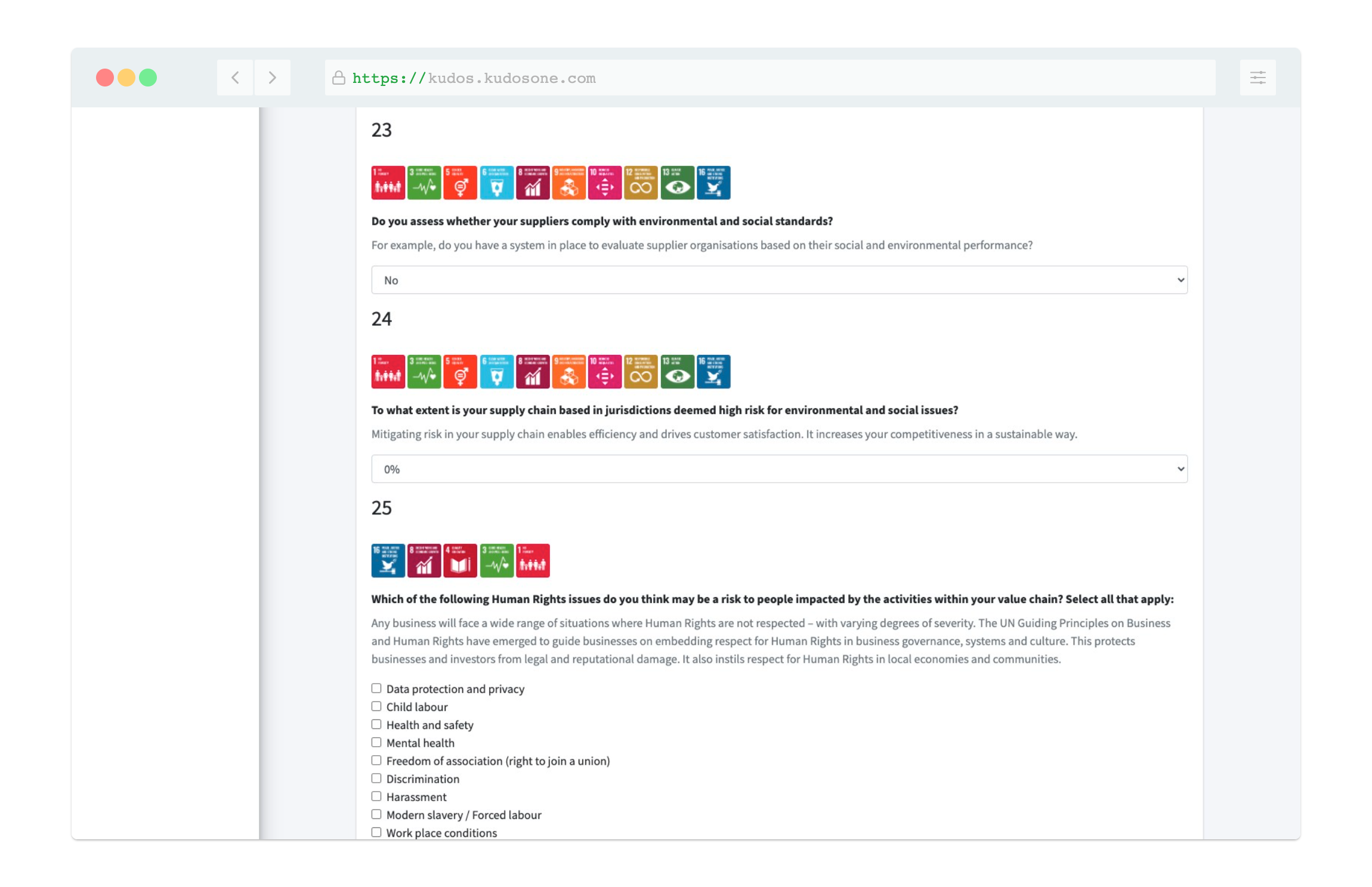 You can use your report to inform strategic conversations at board and management level to plan your sustainability journey.
You can also share it with key stakeholders, such as investors, banks and buyers, as the basis to discuss how sustainability can improve your partnership and how you can collaborate on future plans.
Your verification certificate and label can be used in marketing and internal communications to build credibility. Annual assessments monitor your performance over time and maintain your credibility with key stakeholders, such as investors.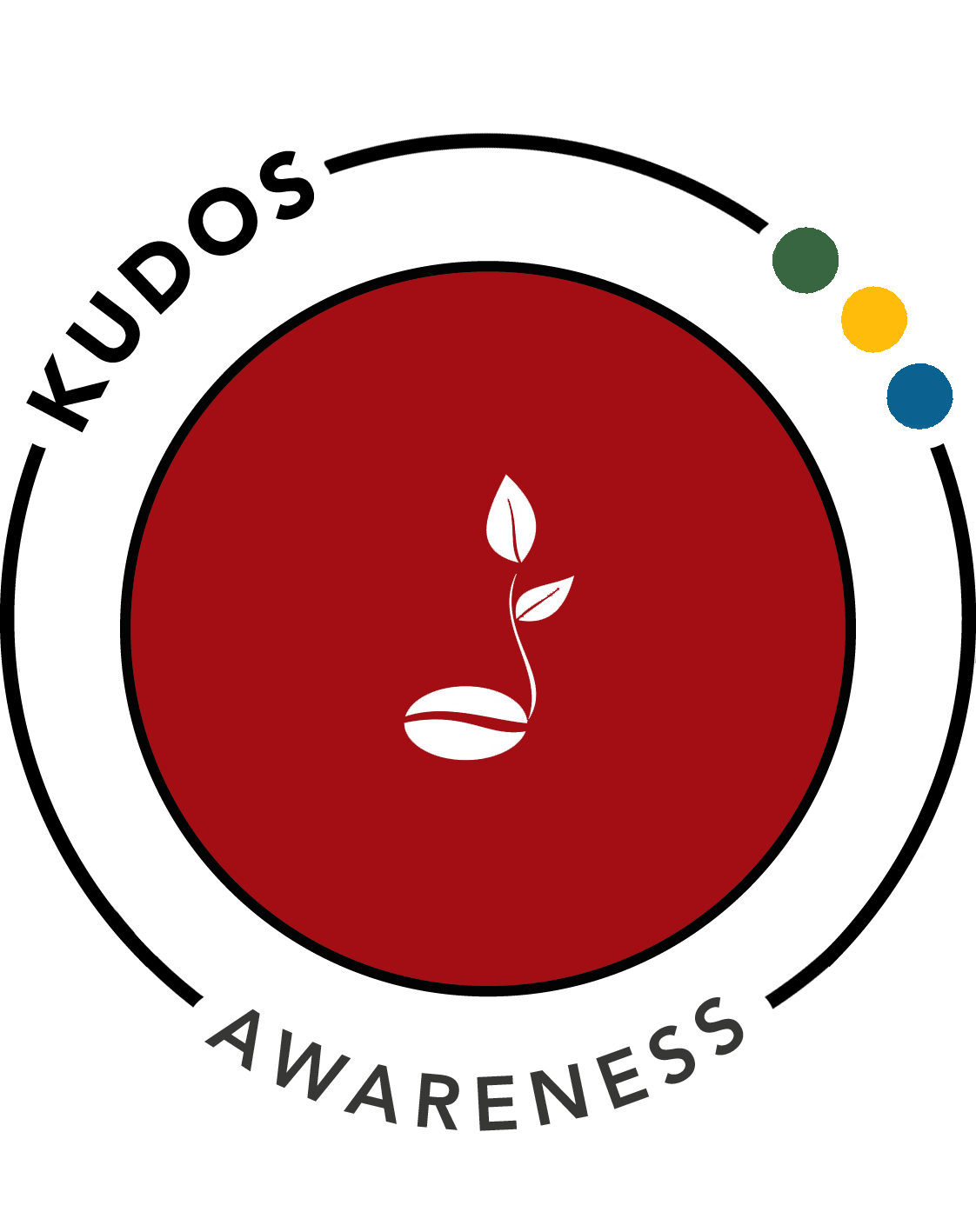 Kudos One experts can assist you to develop a sustainability strategy, design policies, and to find service providers and partners you can trust to help you go further.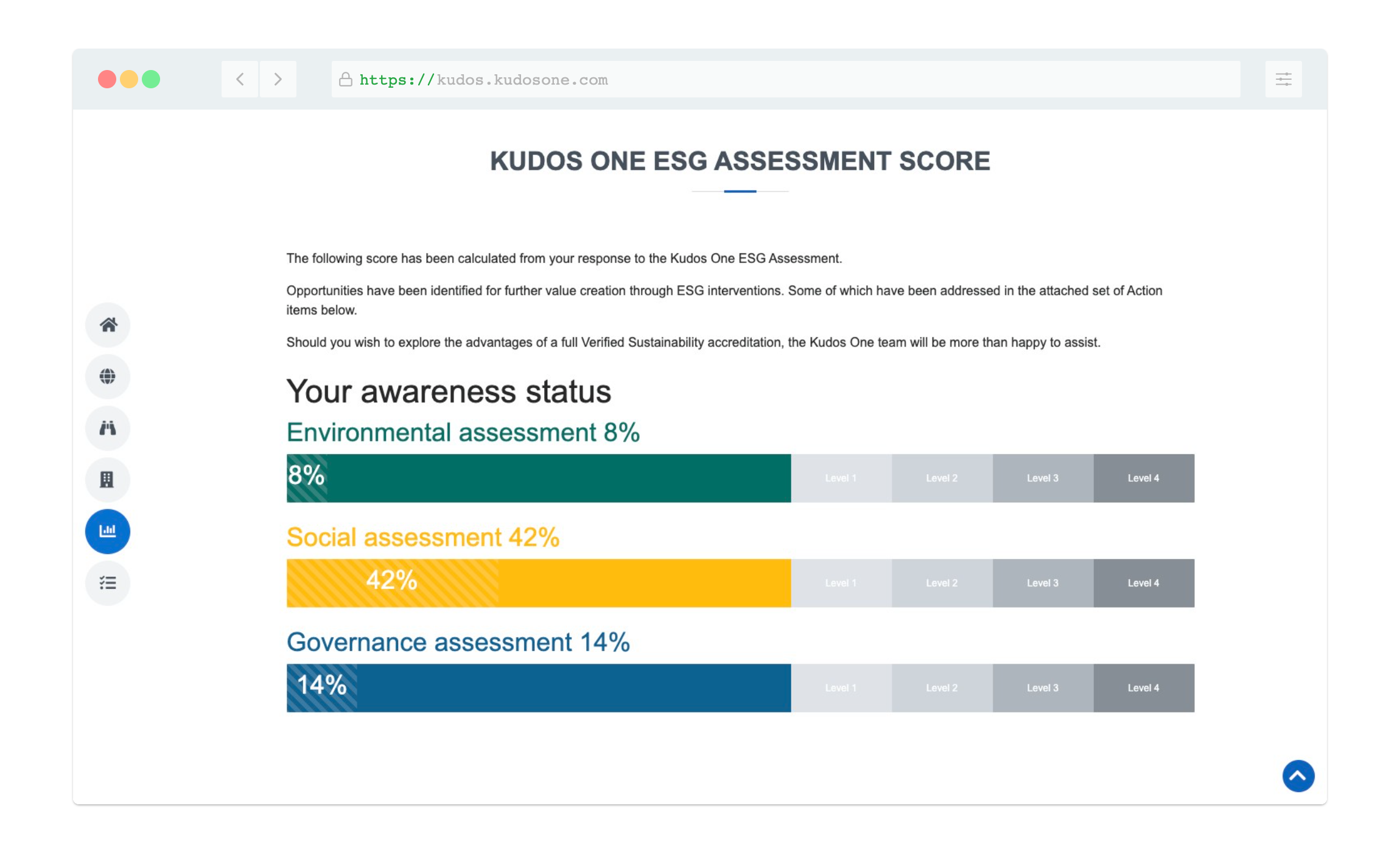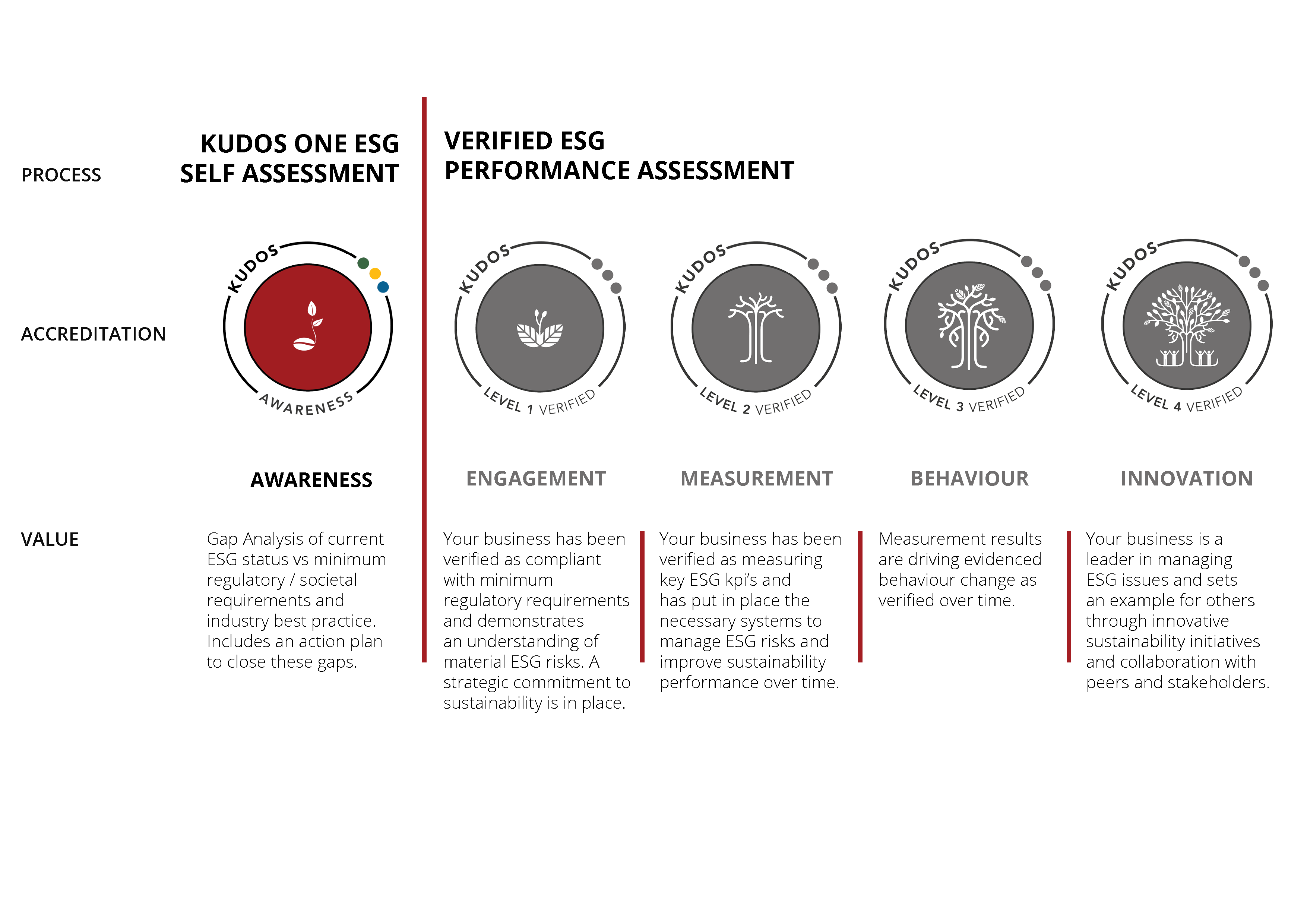 Where required, KudosOne verifies your self-assessment responses through an efficient process of documentation requests, online searches, phone interviews, and a site visit, if necessary.
Once we've verified your information we will provide you with a final report, certificate, and label of verification valid for 1 year.